Personal tidbids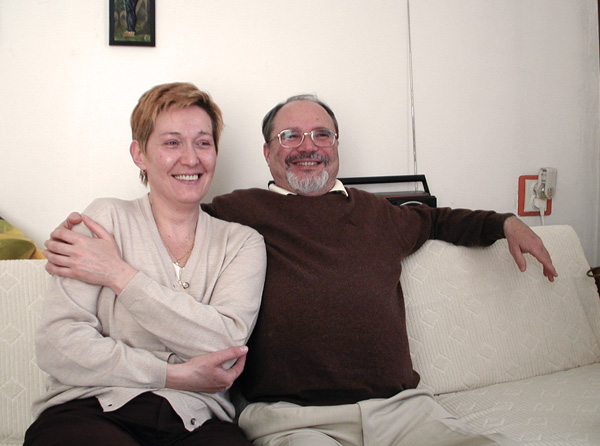 From retirement perspective it looks like I made many turns and twists in my scientific carrier, first in theoretical physics, then in biophysics, bioenergetics and bioinformatics. Research in life sciences required good foundations in biochemistry, which I got during my PhD study at the Penn. State Univ., USA, while good education in physics and mathematics from the University of Zagreb, Croatia, was very helpful while performing theoretical calculations. One constant personality trait in my case is self-motivation, passion and intuition expressed as an ambitious desire to discover why life exists in universe. After I become professor, I was overloaded with teaching duties and my research was often done at home. Although I loved teaching students at the University of Rijeka and University of Split, my passion was pursuing research ideas, at first alone, and during latter carrier in fruitful collaborations. I liked to combine experimental and theoretical research whenever possible, but experiments were difficult during late seventies in Yugoslavia when I had to wait three years to get only half of all chemicals paid in advance. I can truthfully say that research about chosen life science topics was always my main hobby, and I am lucky that I can still do it at home after retirement.
Two marriages, one son, and one grandson from my second wife Ljiljana de Nutrizio. I like the photos of my second marriage done by my son Vitomir (now 37).
Diving without legs usage used to be my recreation hobby until several years ago and I collected several hundred sea shells mainly near Omiš. Omitting legs usage was a necessity, because my legs are hardly able to support walking and are more or less useless for swimming due to childhood poliomyelitis. Swimming long distances around Marjan peninsula is, however, still my main pleasure during summer time.
My family from my mother's side, neé Sonja Grisogono, is one of two oldest families in Dalmatia and Croatia. The texts I kept about Grisogonos at my web page for over 20 years are outdated and contained some mistakes. I am grateful to members of large and widespread Grisogono family who kindly let me know about mistakes and omissions. Until I find time for updating/correcting these pages you can still find them at: http://mapmf.pmfst.unist.hr/~juretic/grisog/
My address in Split changed four times during last 15 years and the house in Kvaternikova 6, where I was born, does not exist anymore. The last relocation from Vukovarska to Teslina street 16A satisfied all our needs: garage parking for cars, elevator, small building located close to the city centre in nice green surrounding with open look at the Marjan hill and Kaštela bay.
A new hobby, I developed one year before retirement, is writing poems. One book of poems has been published close to end of the 2015, while the other was published in autumn 2017. The title of the first collection is "I am seeking You", while second collection of poems has the title: "The Chamber of Perfect Acoustics". Both books are written in Croatian language. You can download both books free of charge by using these links: first book of poems and second book of poems. These poems were well received in Split, December 12, 2017, when Split Branch of Matica Hrvatska organized my poems reading event at the Monastery & Church of Our Lady of Health in Split. I shall be happy to answer you questions or comments about these poems if you contact me at my gmail address:
As in some of my poems, I would like to express my gratitude to dear God for saving my life when in mortal danger and for the priceless gift of love between myself and my wife Ljiljana de Nutrizio. I can see only mutual support among Ljiljana-Davor love, Jesus Christ love for all of us, and loving exploration of life by using scientific methods. There is a passionate love affair between universe and life too, no matter how insignificant and fragile life might appear. If nothing else, intelligent life is the only possibility universe has to become self-conscious.